Hallet's Cove, 2012, TRT: 17 Min. looped, single channel video with audio by Stafano Zazzera
Rat Beach, 2002, Hand bound book with original black and white prints, Edition of 3, 5 X 7 inches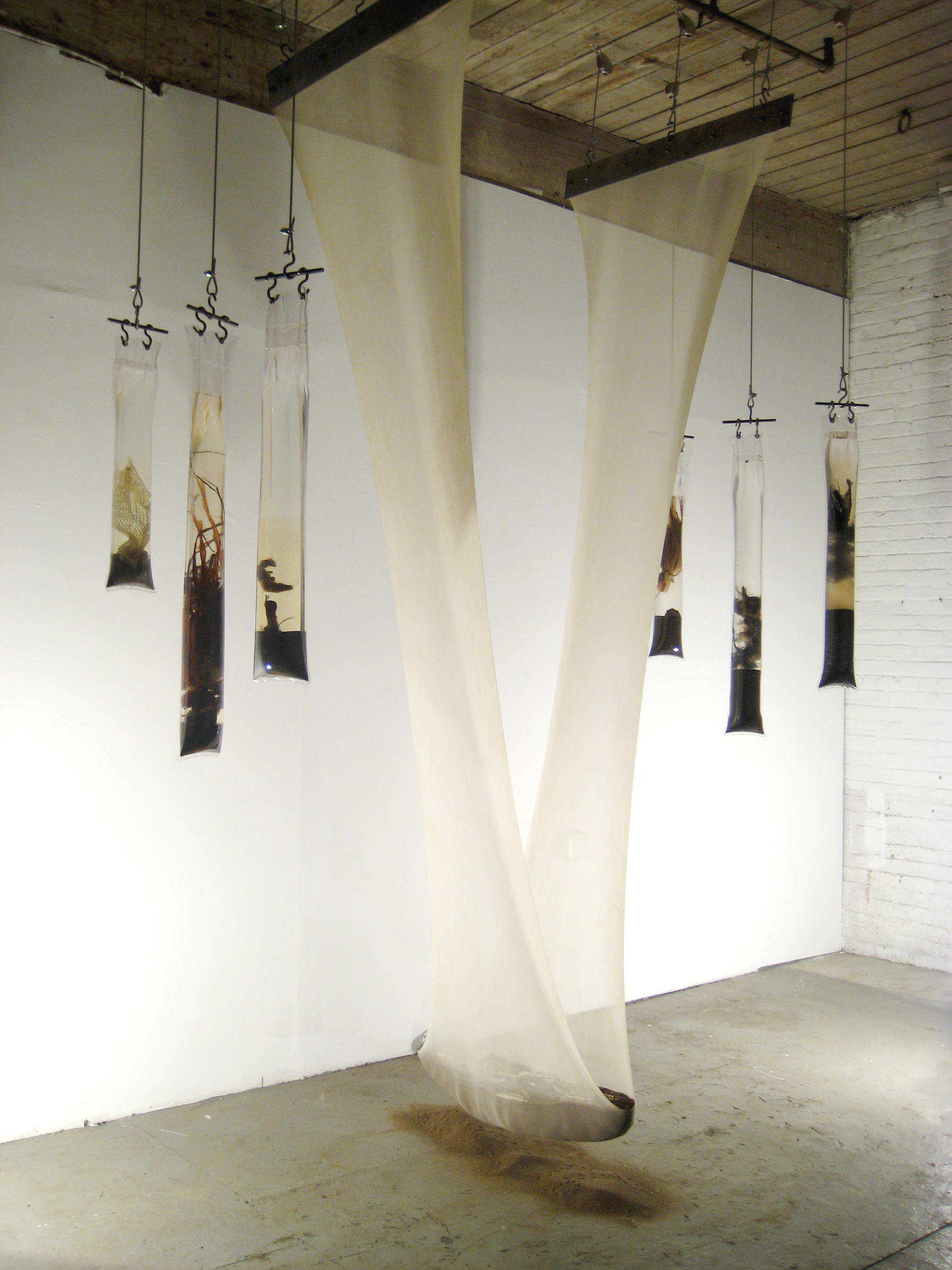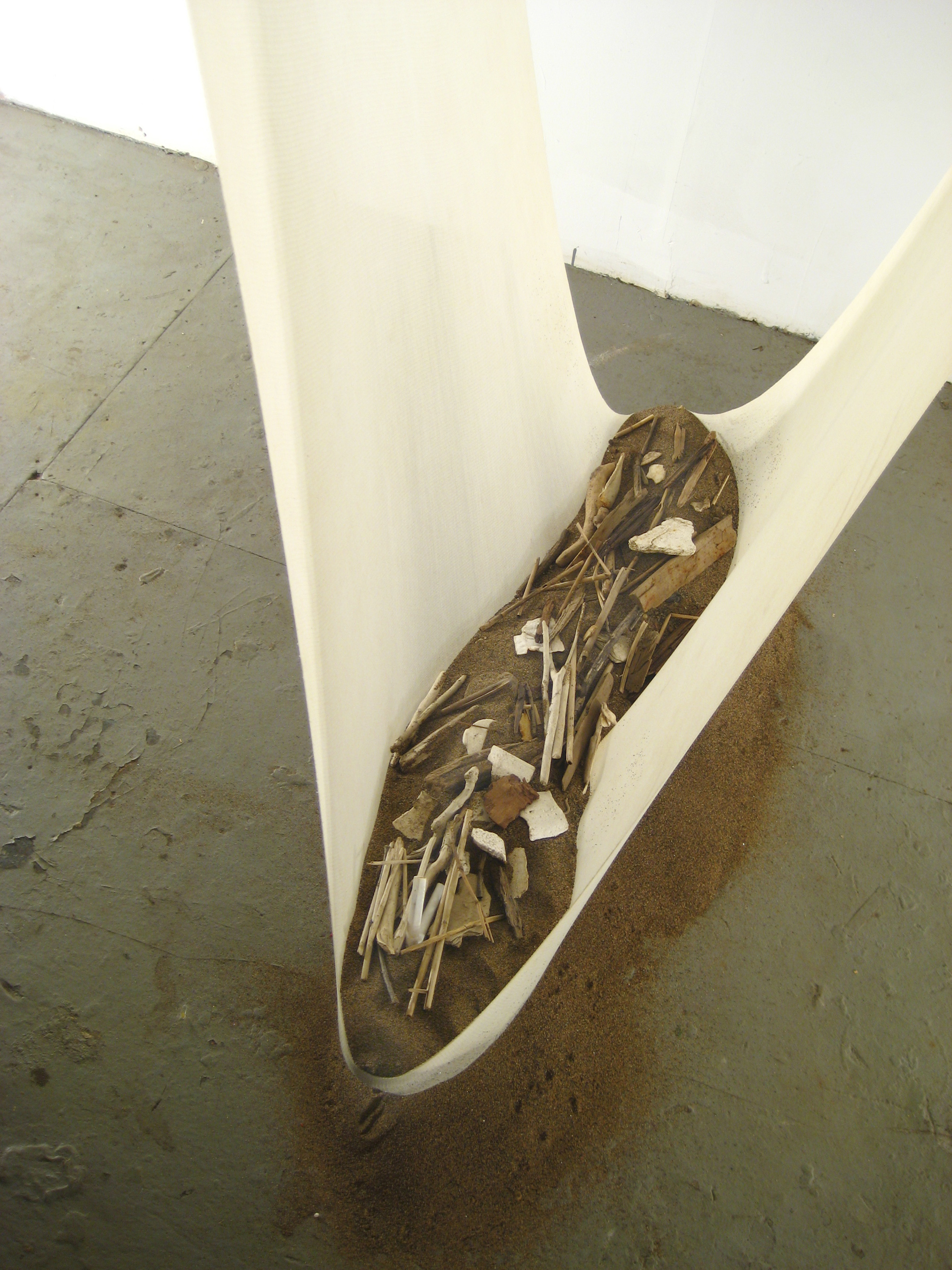 Filter (Brooklyn Bridge Park), 2008, Collected materials from the East River waterfront, nylon, metal, and vinyl, 36 X 96 X 132 inches
Filter (Hallet's Cove), 2008, Collected materials from Hallet's Cove, Queens, 36 X 96 X 132 inches
The waterfront along the Brooklyn side of the East River, NY was the site of a six year project that involved underwater video, photography, and sculpture. The project, which began in 2002 in Long Island City, Queens and ended in Brooklyn Bridge Park, focused on the massive collection of plastic and synthetic debris that washed ashore daily. The ecological habitat of the waterfront is physically and systematically entangled with disposable waste materials, where styrofoam becomes geological and water bottles marine life. The material excess of the waterfront presented a micro example of our future with Global Warming within a global economy, and was the impetus for my ongoing commitment to issues of environment and sustainability.
Hallet's Cove is a two channel video piece that was filmed by dragging an underwater video camera along the bottom of the East River. The videos will be projected on adjacent walls within the dilapidated space of one of the abandoned military barracks of Governor's Island. The video is set to an audio piece scored by Brooklyn based sound designer Stefano Zazzera. Hallet's Cove suggests what exists beyond the borders of the island, an erie subterranean landscape that invokes fragments of fluorescent plant life and unidentified objects.
Rat Beach is a privately owned sliver of beachfront at the bank of the East River in Astoria, Queens. It is a public dumping site, a place where families go on Sundays to fish, a place for prostitution, the bank of a major river, and a receptacle for an ever changing ever deteriorating collection of everyday objects. I spent five months taking pictures of Rat Beach's constantly changing landscape. The pattern of the tide rearranged the formlessness of the objects, always adding and subtracting. One morning the entire beach was covered by Muslim and Christian propaganda and relics, the next it was dominated by pornographic polaroids already scratched and disappearing from friction with Rat Beach's other rough elements.